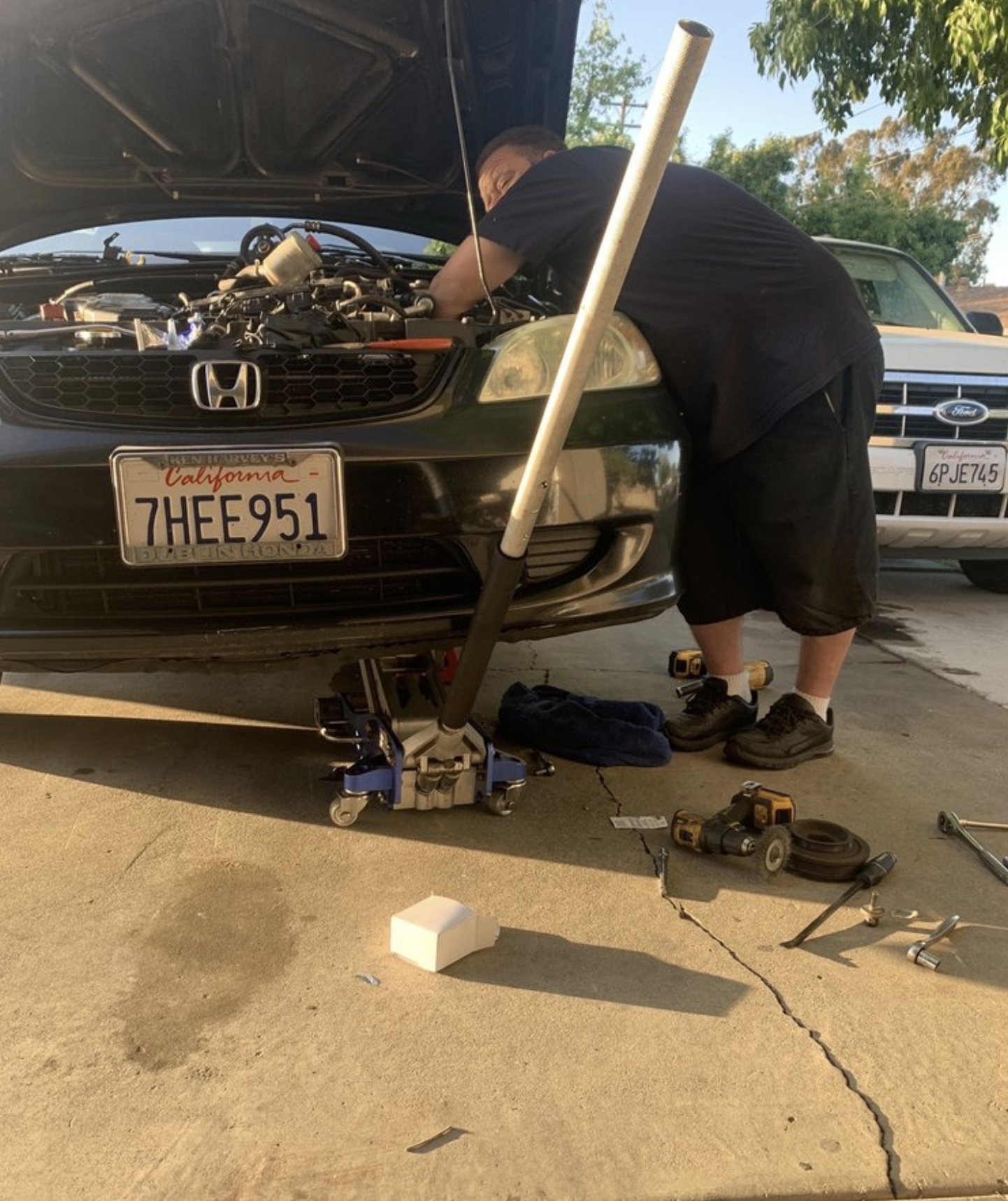 Keeping cool during the hot summer months is crucial while driving, and at Plano Mobile Mechanic, we can help you maintain your vehicle's air conditioning system. Our team of certified mechanics specializes in all aspects of A/C repair, from minor recharges to major replacements. We'll ensure that your vehicle's A/C is running smoothly, so you can enjoy your drive even on the hottest days. Count on us to provide reliable services and a comfortable ride.
As temperatures begin to drop, having a functional car heater is just as important. At Plano Mobile Mechanic, we can address any heating issues your vehicle may have. Our experienced mechanics conduct a thorough inspection of all components within your car's heating system to ensure that you stay warm and comfortable while driving. Trust us to provide top-quality heating services for your vehicle.
Don't tolerate the discomfort of extreme temperatures in your car. Reach out to Plano Mobile Mechanic for fast and dependable air conditioning and heating repair services. We'll swiftly restore the comfort of your car's interior, so you can enjoy a hassle-free driving experience.
To learn more about our a/c repair and services in Plano, TX, don't hesitate to give us a call at (469) 224-1420!
Unmatched A/C And Heater Repair
In the event of a malfunctioning HVAC system, you might experience reduced airflow, warm temperatures, or engine strain, among other things. Don't let unpredictable weather ruin your day-to-day plans. Instead, trust our top-notch repair services to keep you comfortable and secure while on the road.
Our expert technicians will promptly diagnose and fix any issues with your HVAC system, ensuring it operates flawlessly once again. Allow us to do the heavy lifting for you and enjoy complete peace of mind as you travel, no matter how the weather changes outside.
Our team knows:
Motors

Fans

Switches

Tubing

Vents

Evaporators

Condensers

Compressors
You can trust the unparalleled expertise of our mechanics to ensure that your HVAC system is restored to optimal performance. From minor adjustments to extensive repairs, our team of experts is dedicated to delivering top-notch service. We stand behind our work and guarantee your complete satisfaction with every job we undertake.
We're Fully Certified—And On The Go
At Plano Mobile Mechanic, we recognize the significance of having a properly functioning heating and air conditioning system for a comfortable driving experience. Our team of specialists is dedicated to providing reliable repair services for all vehicle makes and models, so you can drive confidently in any weather conditions.
Dealing with an air conditioning or heating problem? Our skilled and certified technicians are available to assist you. Equipped with the latest diagnostic tools, we can quickly identify any issues and provide a customized solution tailored to your requirements. With our proficiency in HVAC repair, you can be confident that we will have your systems operating at optimal levels in no time.
At Plano Mobile Mechanic, we guarantee that you're ready to face any weather condition. Our team of experts is committed to delivering dependable and cost-effective services straight to your location, ensuring that your trip is hassle-free.
Regardless of the HVAC problem you encounter, whether it's a quick A/C recharge or a complicated heating system repair, we have the expertise, equipment, and experience to provide prompt solutions while keeping costs reasonable. With our support, travel with confidence, knowing that all your A/C and heating concerns have been expertly addressed.
Plano Mobile Mechanic:  (469) 224-1420.