Plano Mobile Mechanic – Mobile Mechanic Services -Plano, TX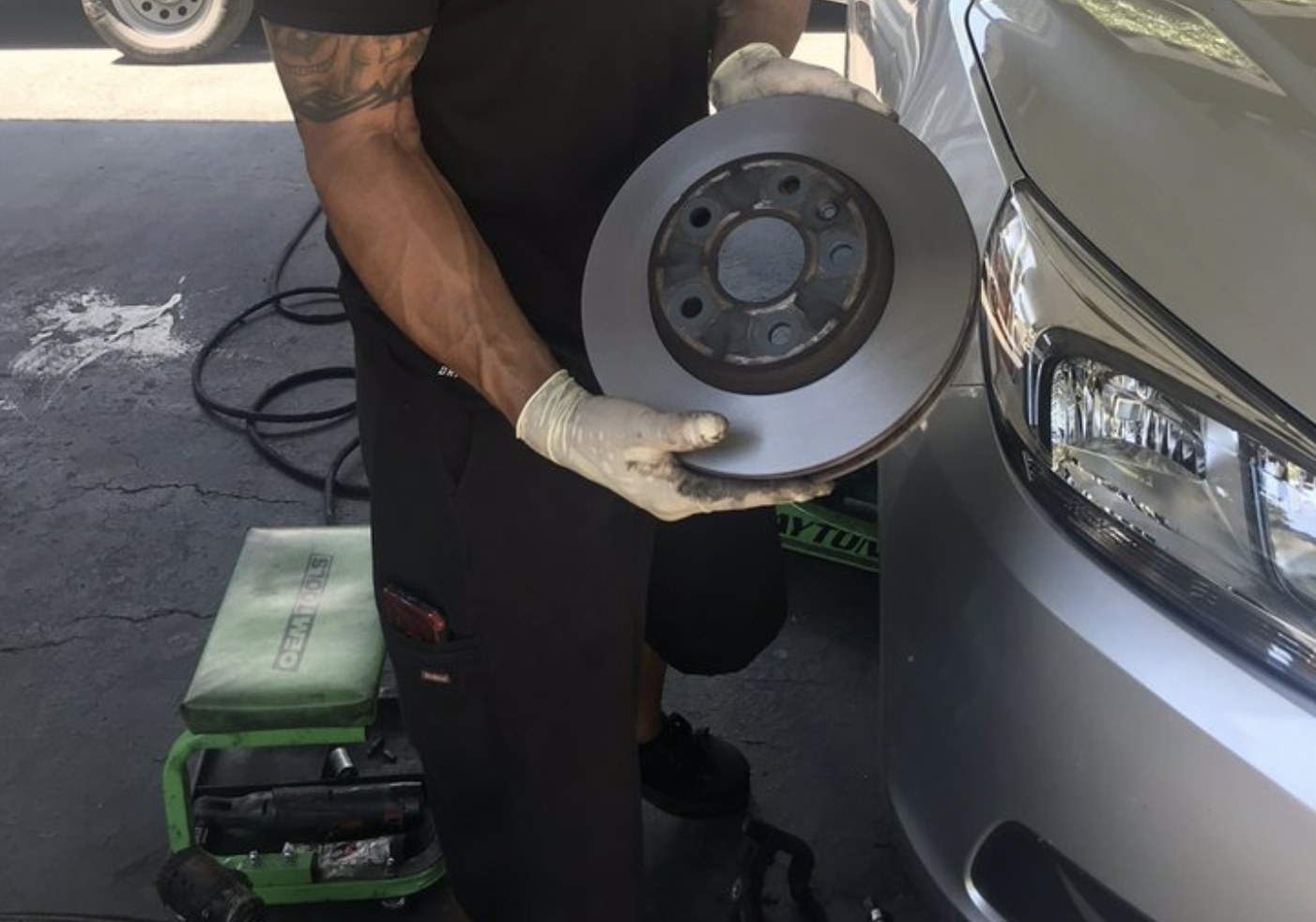 Plano Mobile Mechanic is a unique service that provides convenient and efficient repairs to vehicles in Plano, TX. Our experienced team of mechanics provides experienced diagnostics and quality repairs while coming directly to you, no matter if you're at home or work. With competitive rates and fast turnaround times, your vehicle will be running in top condition faster than ever before. We are confident in the quality of our workmanship and use only the highest quality OEM parts for any recommended repairs. Plano Mobile Mechanic is the perfect choice for those who value convenience without compromising on quality, and we are committed to ensuring your satisfaction. Give us a call at (469) 224-1420!

About

Plano Mobile Mechanic
From Collin and Denton County, Plano Mobile Mechanic is the go-to source for quality onsite auto repair. Our highly experienced team of mechanics are dedicated to providing outstanding service while delivering exemplary workmanship. We understand that your vehicle plays a significant role in day-to-day activities, so we strive to get you back up and running as soon as possible. With our commitment to excellence, you can count on us.
Our auto repair shop stands out from the competition because of our commitment to making your life easier. You can rely on us for not only onsite services, but also flexible scheduling options that give you freedom and control over when it's convenient for you to get your car serviced! With our help, there's no need to stress about transportation or working around a tight schedule; we'll take care of all the details so that getting your vehicle up and running is as smooth as possible.
Not only do we prioritize convenience, but our attention to detail is unmatched. Our mechanics will thoroughly inspect and repair your car with precision so that you can rest assured it'll be running as optimally as possible. We're proud of the high-quality parts and materials used in every single repair—delivering expert care for your vehicle.
If you are in need of reliable and convenient auto repair in the dual-county area, look no further than Plano Mobile Mechanic. We are confident that you will be completely satisfied with the service and quality of work that we provide.
Call (469) 224-1420!
Plano Mobile Mechanic

Services
We're a Win-Win Choice
There are numerous benefits to using the services of Plano Mobile Mechanic.
As experienced mechanics, our team is committed to making sure our clients receive the highest quality service and the best workmanship available. We understand that your car is an essential part of your life, so we make it a priority to get you back on the road in no time.
Our onsite repairs make it easy for you to get your car back in working condition without having to worry about transportation. To further accommodate our customers, we also offer flexible scheduling so that your repair can fit into even the busiest of schedules or those living in more rural areas. Our convenient and reliable services are here at your fingertips.
Let's look at a couple of other things that might interest you:
No towing

No driving a damaged car to the garage

No finding a ride to come to pick the car up
Choose Plano Mobile Mechanic for all your automotive needs and you won't be disappointed! We provide unparalleled services that are dependable, convenient, and of the utmost professional quality – assured. Experience our superior service first-hand and be amazed at how quickly we can make any car woes disappear. Dial (469) 224-1420 now!
Modern Service for Vehicles Old or New
With the help of cutting-edge tools and technology, our team of expert mechanics will repair any car problem. We take pride in keeping up with modern methods and trends in the auto industry so that we can efficiently identify and fix your vehicle's issues. With us, you'll never have to worry about substandard work or outdated equipment.
By utilizing the latest technological tools and equipment, we are able to confidently diagnose any computer system issues your vehicle might have. Furthermore, our specialized instruments make sure that brake repair, transmission work, and engine repair are done quickly and accurately.
Our toolkit of physical equipment is bolstered by a wide array of digital resources, giving us access to technical knowledge and troubleshooting guides. This expedites our process of finding solutions when problems appear, allowing us to work with greater speed and efficiency.
With the help of cutting-edge tools and technology, Plano Mobile Mechanic is able to provide superior services for all car types. Whether you're having minor issues or major ones—our qualified team can handle it. If your vehicle is in need of repairs, you can trust us to prioritize your safety and provide high-quality service every time. We are committed to ensuring that the job is done right, giving you the peace of mind that you deserve. So don't hesitate to entrust us with your vehicle's needs.
Onsite Preventive Maintenance
Here at Plano Mobile Mechanic, we believe in taking proactive steps to keep your car running like new. Our team of expert mechanics can come directly to you and provide a variety of preventive maintenance services such as oil changes, tire rotations, and brake inspections. By using our onsite service regularly, you'll be able to avoid any surprise problems while also preserving the life span of your vehicle.
Investing in preventive maintenance for your car is an efficient way to save both time and money. By catching potential issues early, you can avoid costly repairs down the road. Additionally, regular maintenance helps extend the life of your vehicle while also improving its performance.
Enjoy the convenience of our onsite preventive maintenance service. You won't need to arrange for a ride to and from the shop or take any time off work – we'll come directly to you. It's hassle-free, so make sure your car receives all the necessary care with no stress.
Ensure your car is always running optimally with our convenient and cost-saving onsite preventive maintenance service. Plano Mobile Mechanic provides superior results, ensuring your vehicle remains in peak condition at all times. Utilize our highly trained team today for a stress-free experience.
Call (469) 224-1420!
Engine Repair
We specialize in engine repair for a variety of vehicles. We do not do mobile truck repair. Whether you have a car or SUV, our team of experienced mechanics can handle all of your engine repair needs.
From replacing belts to fixing gaskets and turbochargers, our services leave no stone unturned when it comes to engine repair. And since we understand how disruptive a malfunctioning vehicle can be, we offer mobile repair solutions that come directly to you. With our convenient mobile service options, there's no need for you stress about getting your car into the shop; all the repairs will happen right at home.
In addition to our mobile services, we also offer a wide range of engine repair and maintenance services at our shop. This includes oil changes, spark plug replacements, and more.
At Plano Mobile Mechanic, our team of experts is dedicated to providing you with superior service that will ensure your engine runs at peak performance. We proudly offer first-class repairs while maintaining competitive prices so you can get back on the road quickly. Get in touch today at (469) 224-1420 to learn more about what we have to offer or if you're ready now, book an appointment right away and put us to work.
Tire and Battery Service
When you need to switch up your tires, we've got the perfect selection of top-notch options from trusted brands. With our expertise and knowledge, we can help you identify which set is right for your car as well as what type will best suit your driving needs—be it all-season, performance or off-road tires. Plus, extra services like tire balancing and pressure checks are available to ensure that each wheel is evenly balanced and inflated properly.
At our tire services shop, we want to make sure your vehicle performs optimally. That's why we offer a range of battery services that include testing, replacing, and repairing charging systems. Malfunctioning batteries can be the cause of many issues such as difficulty starting or decreased performance. Our experienced staff is here to accurately diagnose and repair any existing problems with your car battery so you can get back on the road in no time.
Contact us today to schedule tire or battery service for your vehicle. We'll work quickly and efficiently to get you back on the road as soon as possible.
A Certified Staff of Mechanics for You
At Plano Mobile Mechanic, our friendly staff is dedicated to providing top-quality repair and maintenance services to our customers. We pride ourselves on having a team that really knows its stuff when it comes to vehicle repair and maintenance.
Our technicians are highly-qualified professionals that specialize in multiple automotive services, from oil changes to engine repairs. We make sure our team is knowledgeable of the current advances and techniques available within the industry, so you can trust we'll do right by your vehicle. Put simply: Our experts have what it takes when it comes to delivering exceptional service.
Our technicians are not only praised for their expertise but also for the professional, yet friendly customer service they provide. We understand that getting work done on your car can be overwhelming at times and strive to make the process as seamless and stress-free as possible. Our staff is readily available to answer any queries you may have and partner with you in finding a suitable solution tailored to your needs.
If you're in need of reliable, professional automotive services, look no further than Plano Mobile Mechanic. Contact us today at (469) 224-1420 to schedule a service appointment with our friendly, knowledgeable staff.
Areas We Service
We cover all of Collin and Denton County with top-tier onsite auto repair. Some of the places we've been to include:
Allen

Carrollton

Frisco

McKinney

Prosper

The Colony

Lewisville

Flower Mound

Denton

Little Elm
So don't thumb through your contacts looking for the right at-home mechanic. Put Plano Mobile Mechanic at the top of your list.
When it comes to automotive repair and maintenance, choosing the right service provider is crucial. That's why contacting Plano Mobile Mechanic is the right choice for all of your automotive needs.
Our team of professional technicians is committed to providing superior services to our patrons. From a simple oil change to an intricate engine repair, we have the proficiency and experience necessary for ensuring that every job is done accurately. We only utilize cutting-edge technology and procedures in order to bring you the best possible results – when your car is with us, rest assured it's receiving first-rate care.
So if you're in need of reliable, professional automotive services, don't hesitate to contact Plano Mobile Mechanic. We'll work with you to find the best solution for your needs and get your vehicle back on the road.
Dial (469) 224-1420!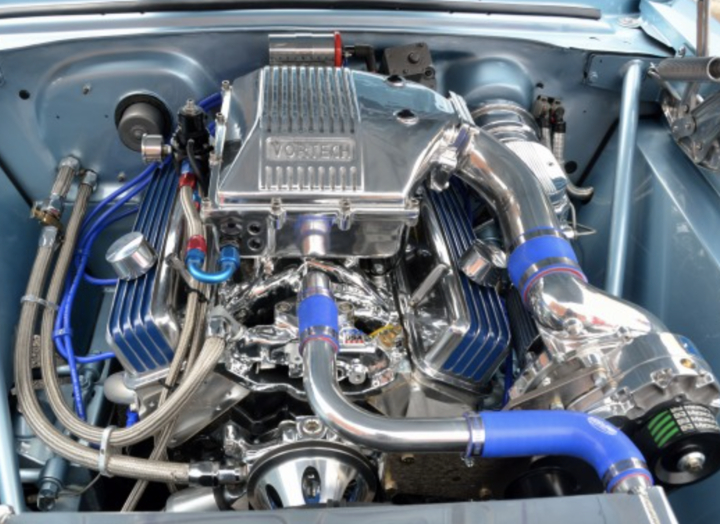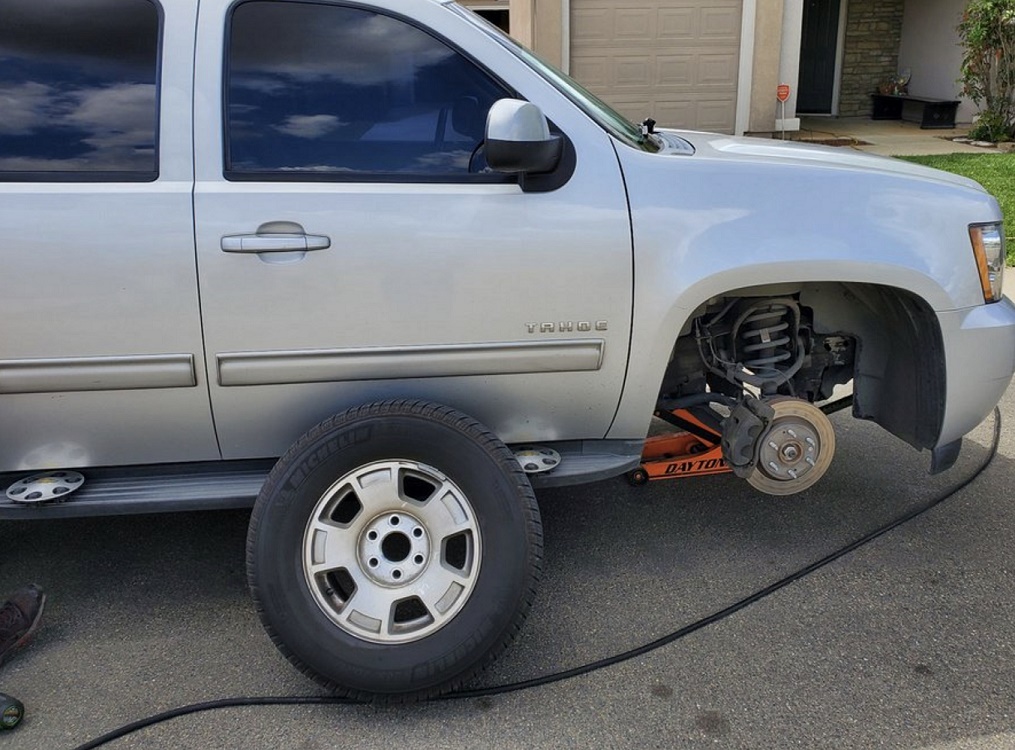 Contact Us Today!
From brake repairs to full-on engine rebuilds and replacing transmissions, Plano Mobile Mechanic has you covered. You can trust our mobile mechanics to come to you at a time that's convenient for you, equipped with the industry-leading tools and technology for a top-notch repair job. Plus, with years of experience on the team and a commitment to great customer service, We are committed to providing you with peace of mind when you choose to work with us. Don't hesitate to contact Plano Mobile Mechanic today for all of your automotive needs!
Contact Plano Mobile Mechanic at (469) 224-1420.